Are you bored of Twenty Fifteen theme? I must admit that I am. Although it is a great theme, I wanted to find some other alternative with a similar or same layout. AmalieLite is the one I have found pretty similar but also a little bit different.
AmalieLite theme is a free theme from Anariel Design which is a web agency specialized in developing premium niche WordPress themes. I started following them on twitter in the third quarter of 2015 and I have stumbled upon great themes from them.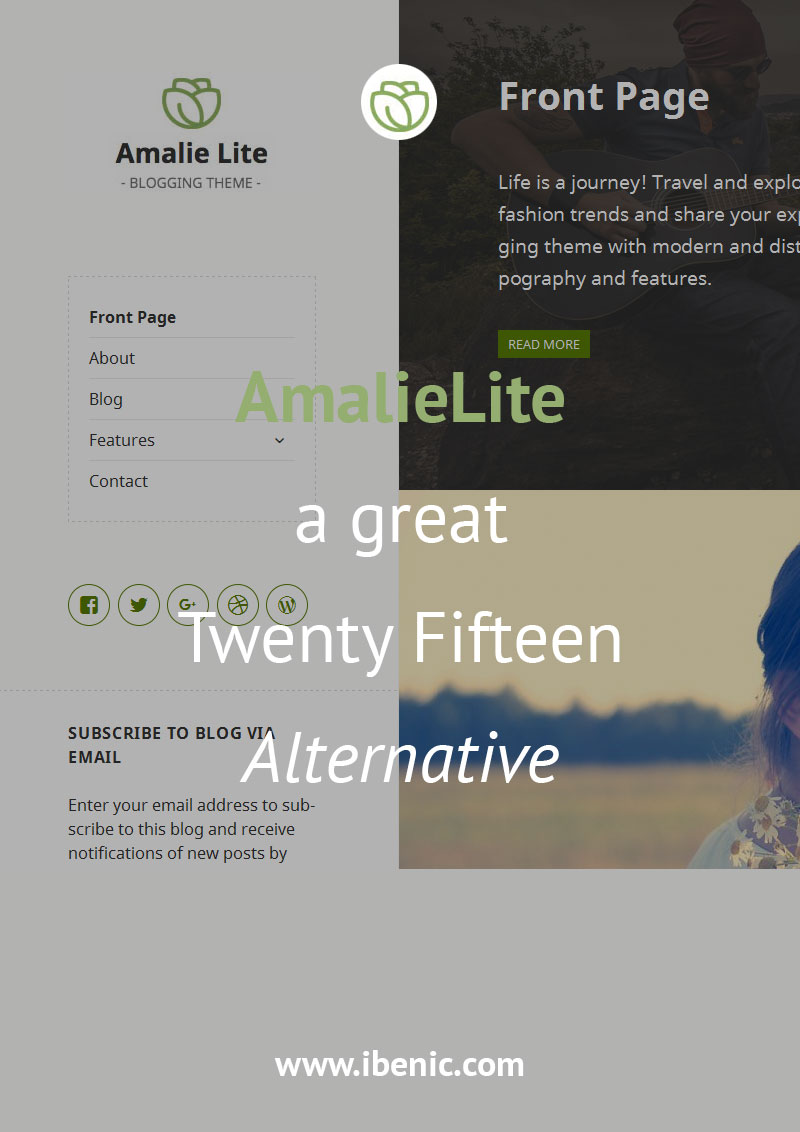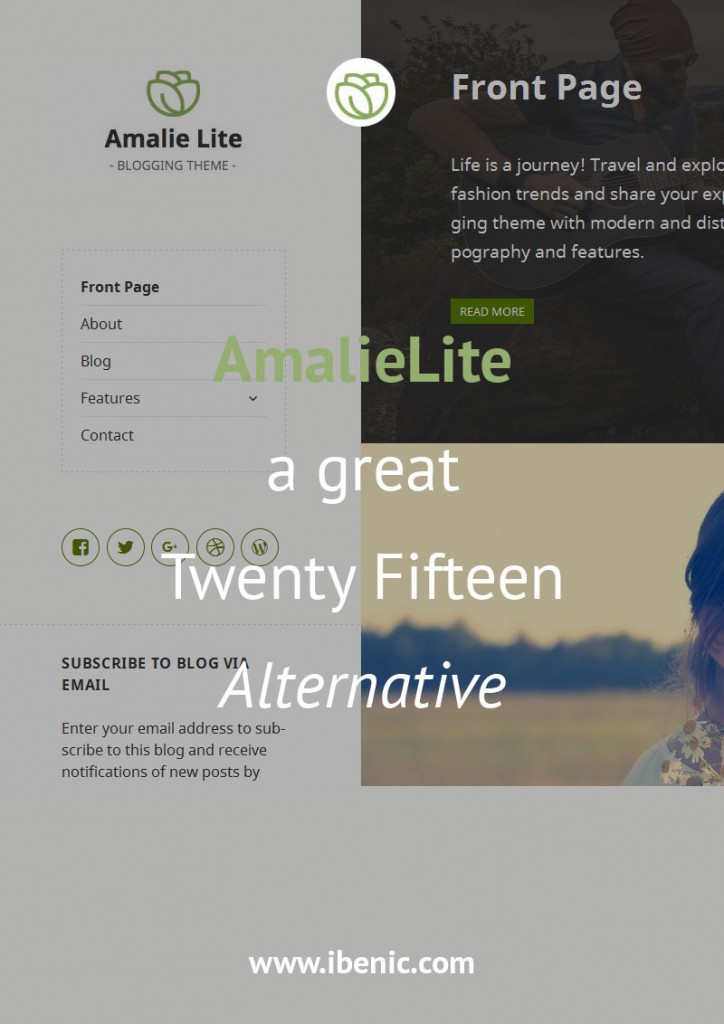 What is so different from Twenty Fifteen?
The difference is mainly in the design. While the Twenty Fifteen gives you a feel of a wide sidebar, AmalieLite does show the sidebar as a real sidebar even though it gives you the option to change the left part of the site with an image.
Twenty Fifteen also has their articles split into boxes while AmalieLite does it a little bit different. Their articles are all joint together where you can easily see where a new article starts. They are separated by the meta content such as article author, category, date and similar. By using large images you get a great feel of separated article even though they are joint together.
Designed with JetPack
JetPack is a great plugin that supercharges your WordPress site without having to hire an expert developer. This theme is designed with JetPack in mind so that you can use contact forms, widgets and other free options from JetPack. It will look great and professional!
Features that Twenty Fifteen does miss
AmalieLite comes also with some other fancy features that are not available in the Twenty Fifteen theme.
Social Media Menu
Social Media menu it is a system of creating a menu with Social Media icons that is really easy to create. You need to create a menu that will be used in the location of Social Media Menu. After that you create custom links where you insert the link (URL) to your social network page and insert the name (title) of the social network in the link text. Social Icons that are available with icons:
Codepen
Digg
Dribbble
Facebook
Flickr
GitHub
Google+
Instagram
Linkedin
Pinterest
RSS Feed (urls with /feed/)
Tumblr
Twitter
Vimeo
WordPress
YouTube
Custom Front Page Layout
AmalieLite gives you the option to create a static front page with a unique layout so that it does not look like a simple page with some content. You can easily create this layout by choosing a static front page, give it a template of Front Page and then go to the Live Customizer and in the section Front Page Featured Page choose a page with the content you want to put.
By using featured images you will get a great looking front page layout.
Premium Features
Since AmalieLite is a free theme there is also a premium one with more great stuff that Twenty Fifteen does not have. With the premium theme Amalie you get:
another page template Grid Template which can be used even on the Front Page to show content from child pages,
a slider which you can insert into your content to show images in a fancy style
WooCommerce support so that you can start selling your products out of the box
Color options which enables you to completely brand the site with your brand colors
Theme support
Conclusion
Even if you like the Twenty Fifteen feel and layout you can always find an alternative theme that will use the same feel and layout but give you more flexibility and options for your content or layout. AmelieLite and Amelie are great themes with some features that do miss in the Twenty Fifteen. You can easily start with the AmalieLite to find out if you like the way it operates and how easy is to set everything.
Both themes come with simple and easy to use documentation.
Do you know about a great alternative to Twenty Fifteen or to some other general WordPress themes? Please do share in the comments below 🙂
Become a Sponsor